I've been using the 4 step Riovea Illuminating Series skincare treatment for the past few weeks and wanted to share my results. I received all of these products for free and the opinions below are my own.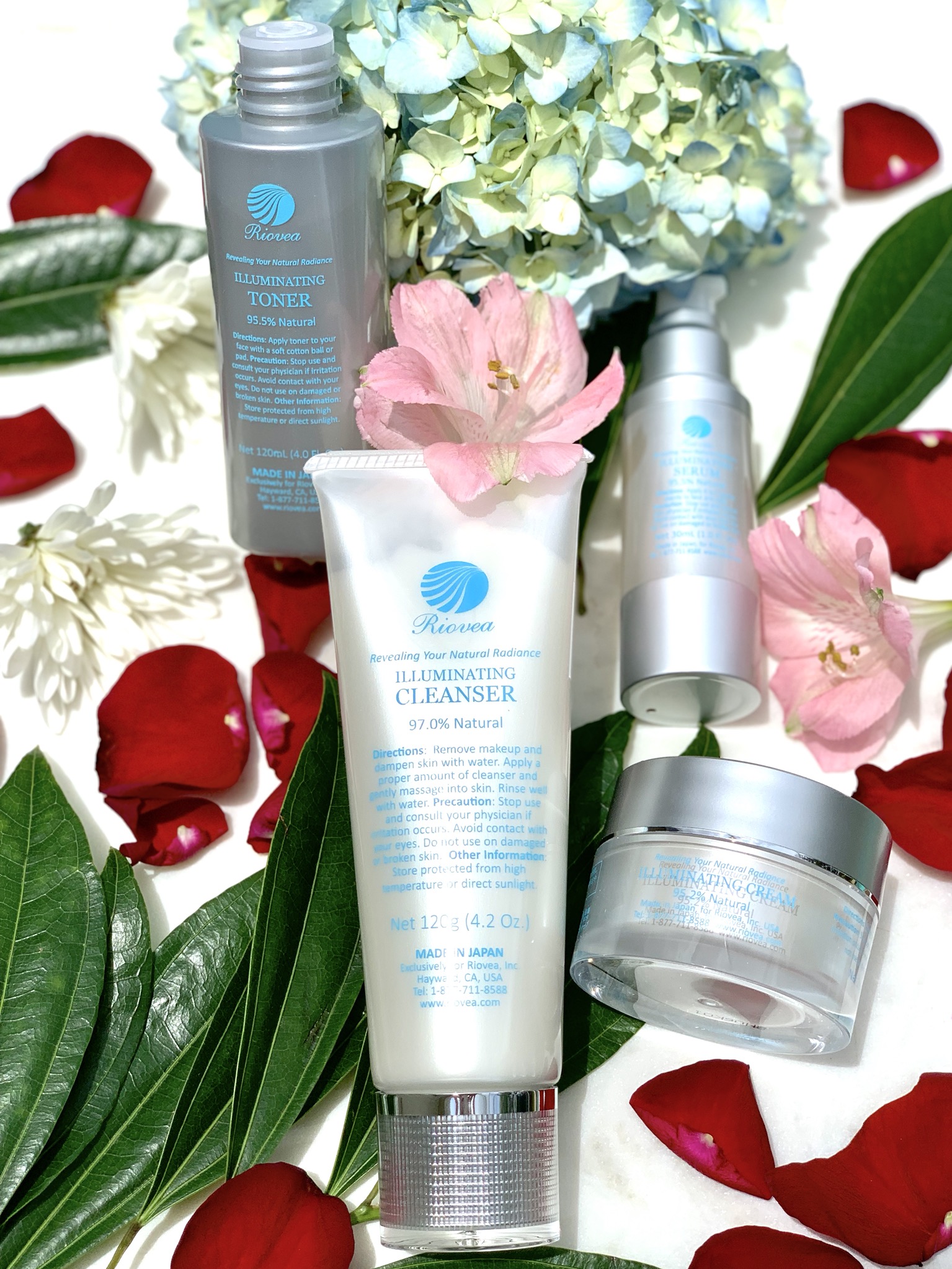 If you're concerned with dull skin, sun spots, age spots and uneven skin texture, then this easy 4 step skincare treatment is for you! It will help cleanse and restore your skin to look more youthful and radiant.
Starting with the cleanser as step one, your skin will feel fresh and clean once you remove makeup, dirt and oils that are clogging your pores.
Moving to step two, apply the Illuminating Toner to your face with a cotton ball. A little bit goes a long way. We're opening the pores to move to step three.
Now your skin is ready to receive the Illuminating Cream. This provides a great base layer to smooth your skin.
Finally, you're ready for the Illuminating Serum. You'll need between 4-5 pumps so you can cover your face and neck evenly. I have to admit, I'm obsessed with the serum. I even use it on the tops on my hands so they look younger too.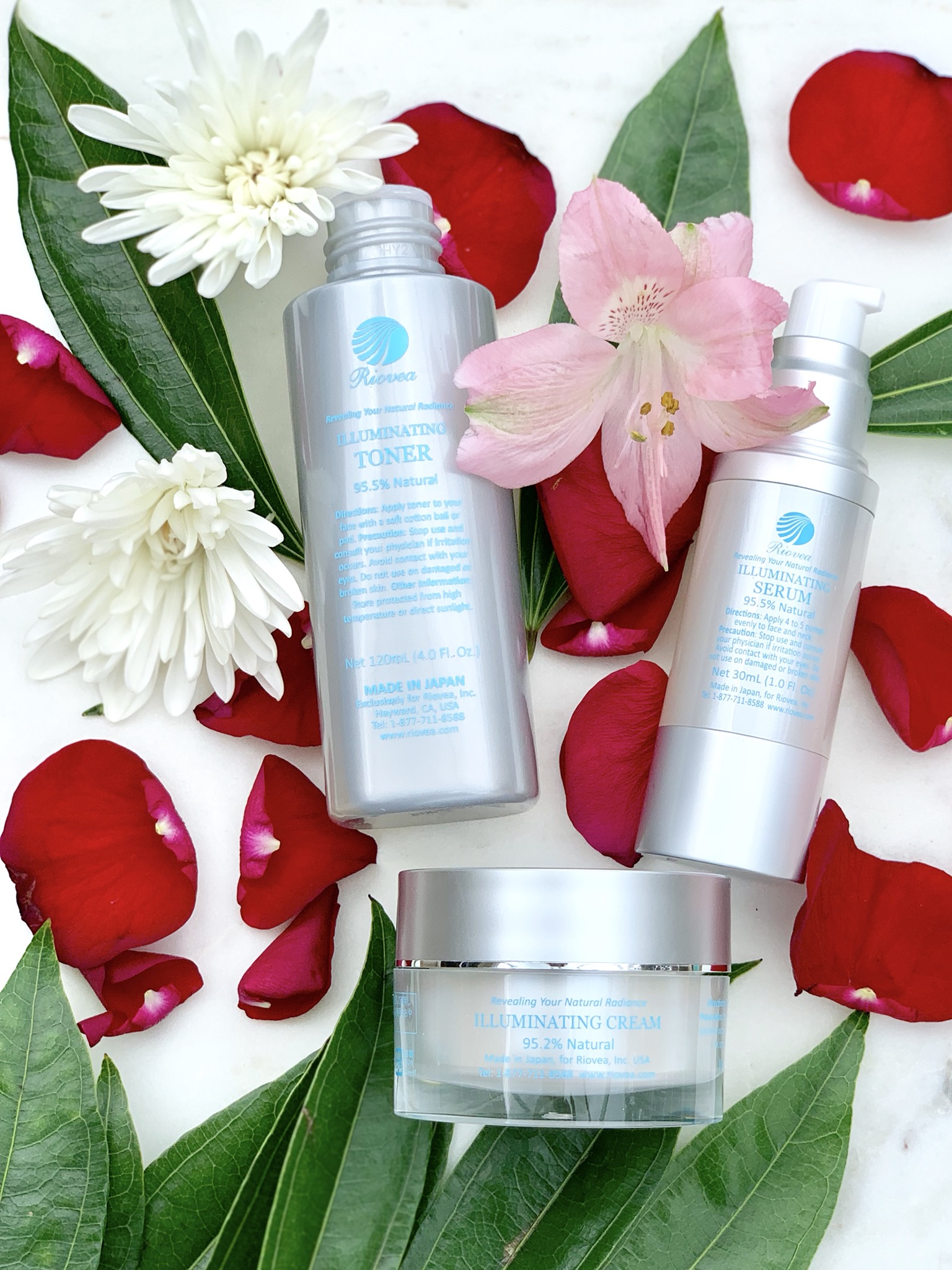 All products are 95.5% natural, allergy tested, non-irritating and cruelty free. In addition, these products are made without alcohol, parabens, petrolatum, mineral oil, synthetic colors, sulfate detergents, PEGs, PPGs, phthalates, urea, DEA and TEA.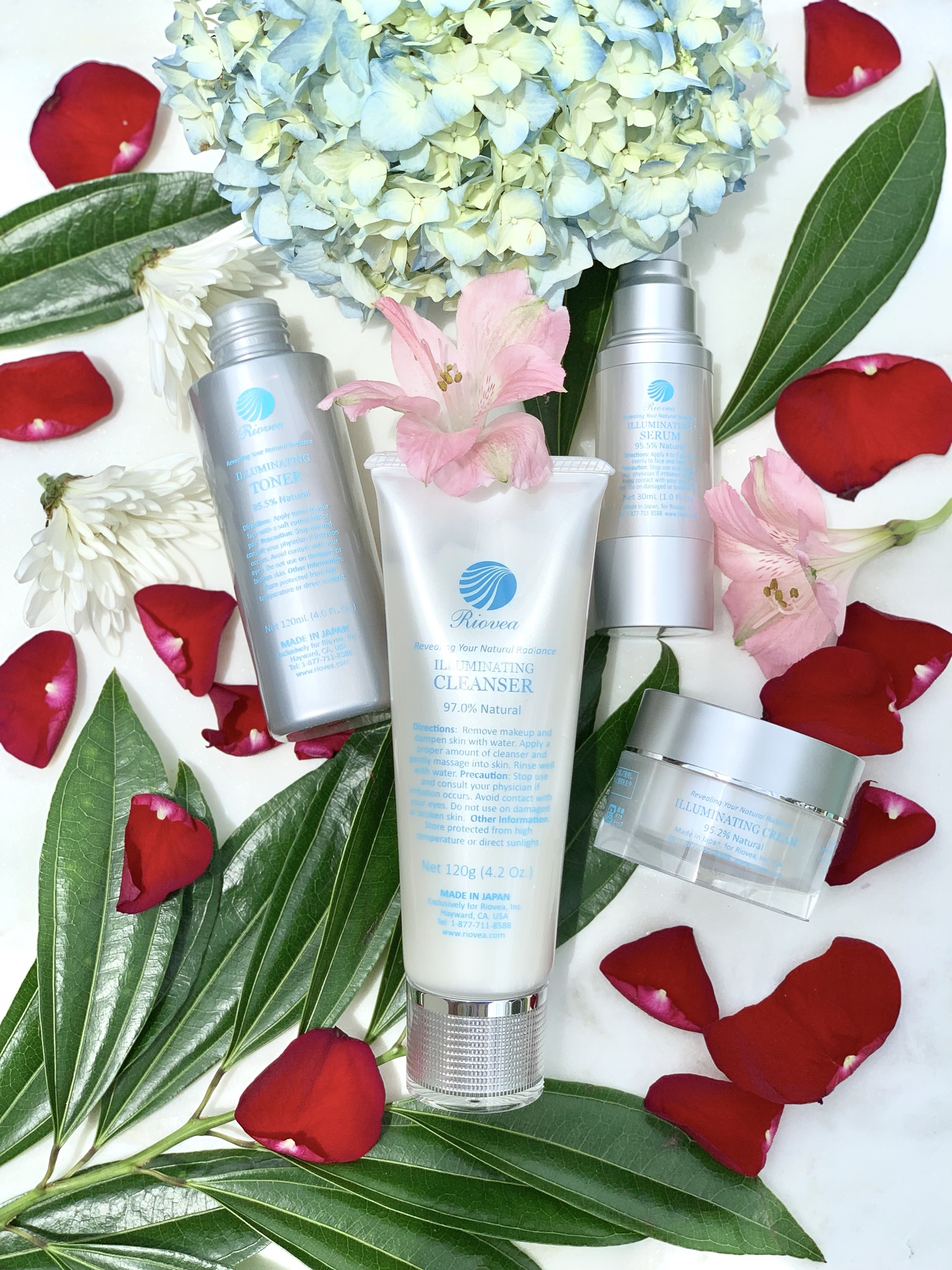 I've experienced a more radiant complexion and I hope you do too!
Use code: JENN20 to receive 20% off your order at riovea.com HURRY!