I haven't always taken skin care too seriously until I was in my 30's. (I wish I had started much earlier.) However, I started with the little things like taking my makeup off before bed. So simple right? I cleanse my skin daily, try to put on an SPF before my makeup and always hydrate with a moisturizer before bed.
Anyone else always on the endless hunt for new skin care products? You're with me too! So many products incorporate ingredients and chemicals that are harmful to your skin. It can be very confusing and frustrating trying to research every ingredient that you're applying to your face. Then, Saranghae came into my life.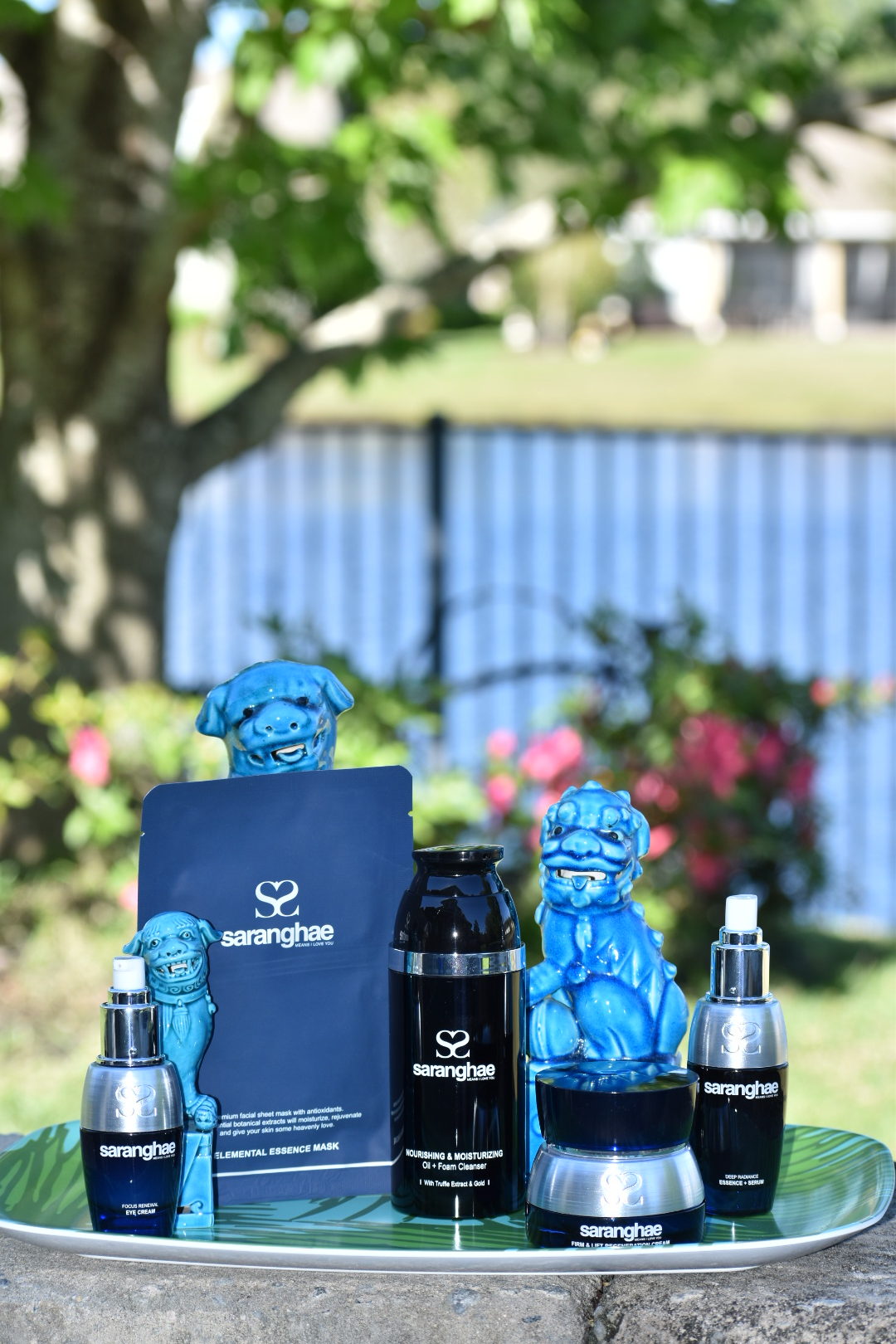 I wasn't sure if their 5 step system would be too much for me or if it would fit into my busy lifestyle. I made the commitment to dedicate the time (which turned out to be an extra 5 minutes a day). They use innovative technology to extract active antioxidants from plants and flowers (their ingredients include the Sang Hwang Mushroom and Ginseng), and they use natural preservatives. Their products are designed to heal and repair damaged skin, to regenerate healthy skin and to protect your skin. You can read all about their products here.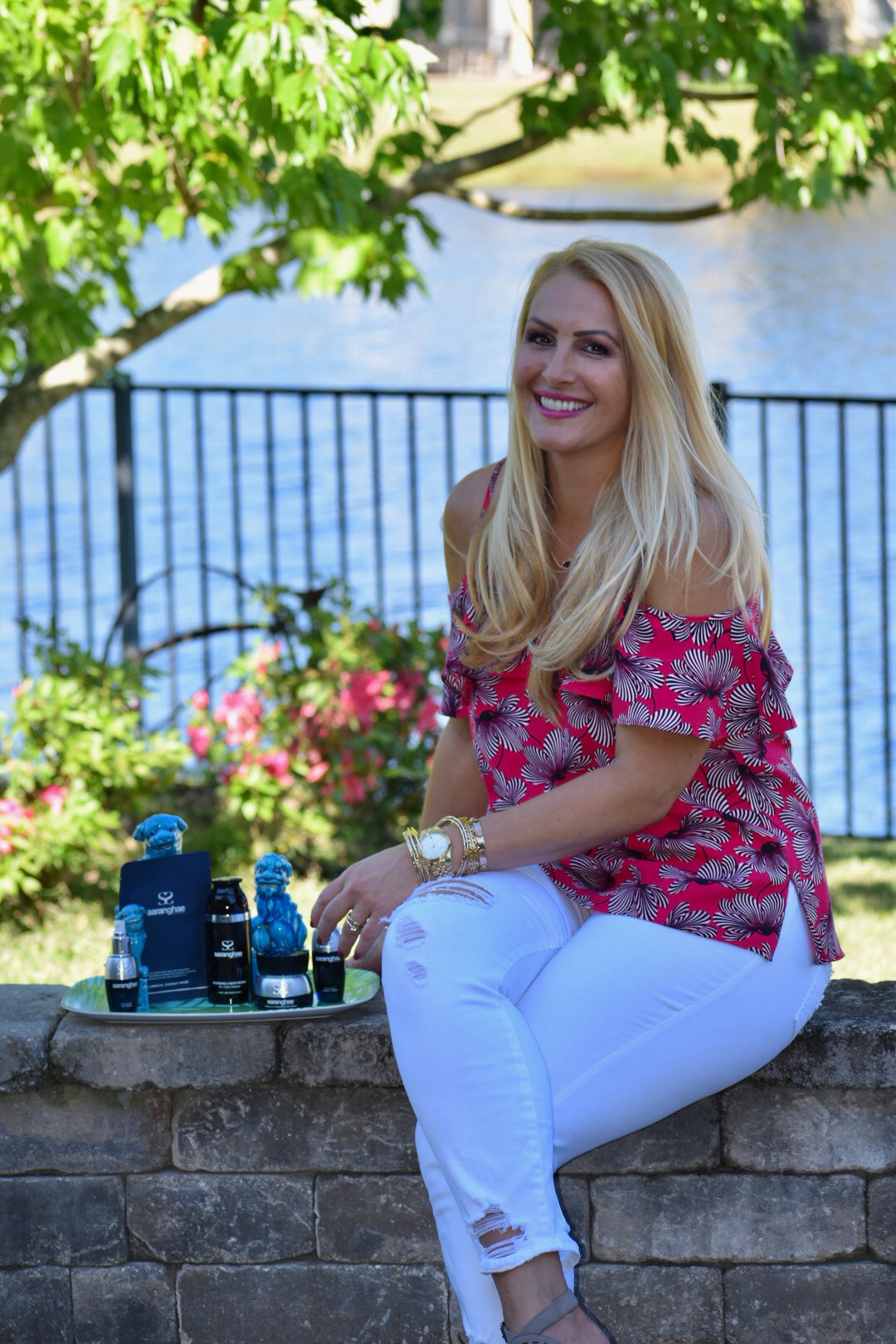 Now for the good stuff!  I have been regularly using the 5 step skin care system for about a month now, and here's my feedback:
Nourishing & Moisturizing Oil + Foam Cleanser:
If you're looking for a new cleanser that works and leaves your skin feeling smooth, then look no more! It contains truffle extract and gold. Yes, that's right, GOLD. Truly, a high end product to say the least. It reduces redness and protects against free radicals that lead to wrinkles. Overall, I felt this left my face feeling super hydrated.
Deep Radiance Essence + Serum:
Serums tend to be highly concentrated, so a dab of this goes a long way. I felt this really penetrated through my skin and I saw radiant and glowing skin. When I tell you, I used 2 dabs for my entire face, it really is all you need for full coverage.
Firm & Lift Regeneration Cream:
After applying the serum, I apply the regeneration cream. This makes my skin feel so smooth and soft, it's truly amazing! This may be my favorite out of the 5 steps. I also found that applying my makeup after using all of these products to hydrate my face was much more effective. My makeup goes on smoother and I feel lasts longer throughout the day.
Focus Renewal Eye Cream:
I'm very lucky that I don't have circles, puffiness or redness under my eyes. However, I do have very fine lines and I noticed my skin had a more nourished and plumper look after applying this. My skin absorbed the eye cream so quickly as if it was drinking this product! I'll continue to use this as preventative maintenance so deeper wrinkles don't occur.
Elemental Essence Mask:
I was skeptical about using this mask. To my surprise, I loved it. There was so much extra liquid to rub into my face once the 15 minutes was up, that I was astonished.  I was truly glowing. I highly recommend this for immediate hydration!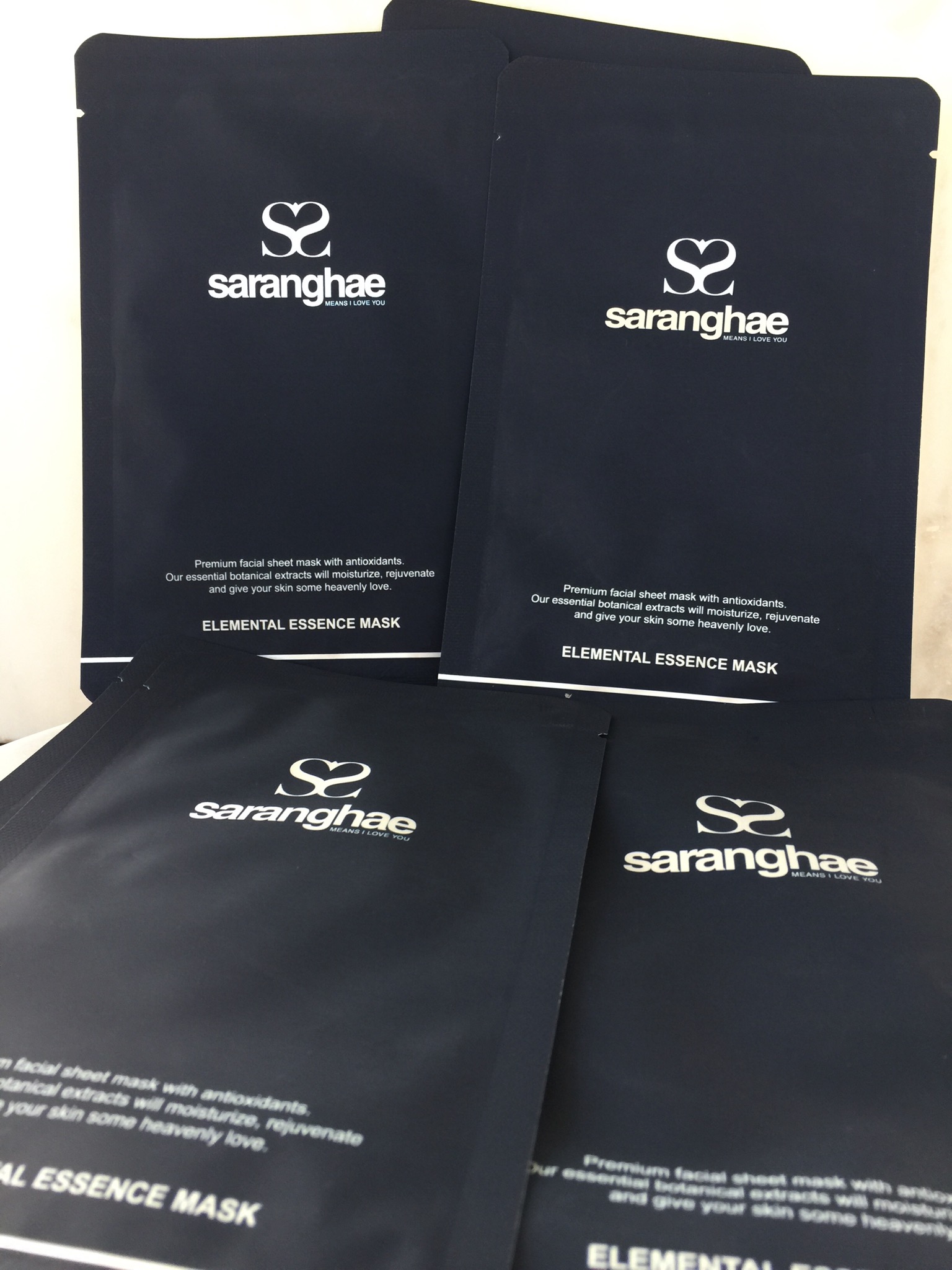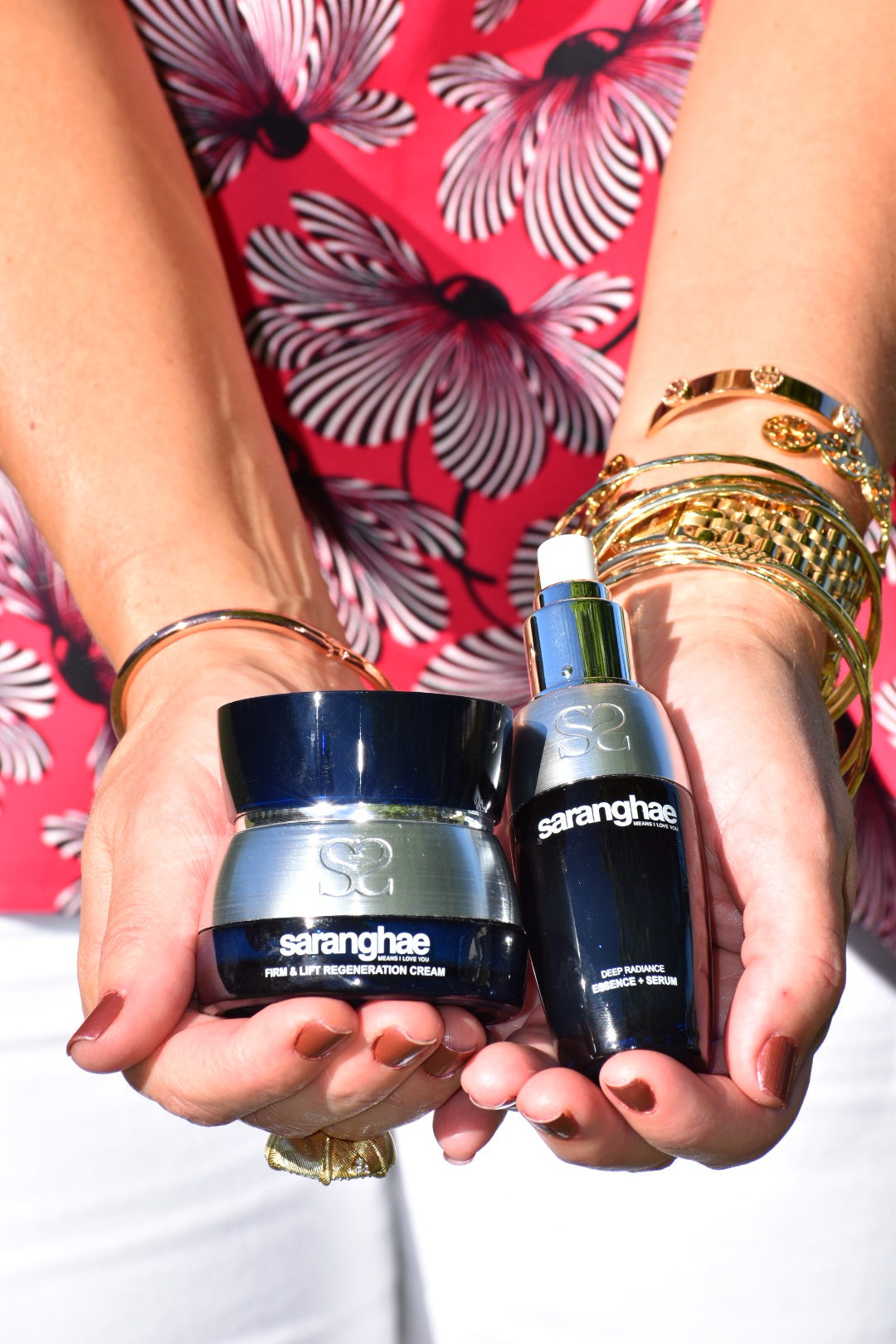 Overall, I'm going to continue using this 5 step skin care routine since I love the face staring back at me in the mirror! LOL! I haven't had any type of redness or negative reaction to any of the 5 steps and feel that it's enhanced my overall appearance.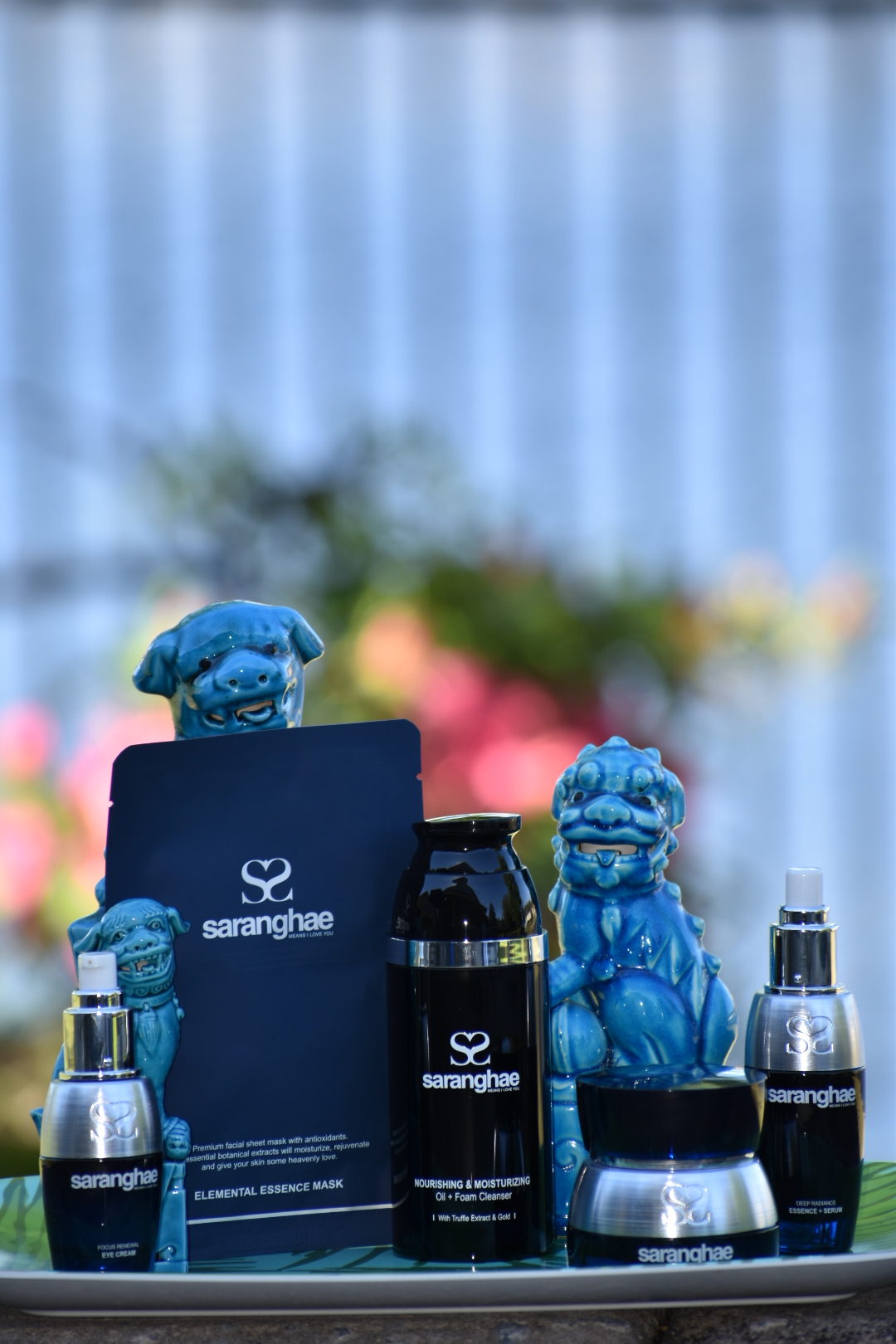 I hope you were able to gain some valuable insight to this skincare line. Feel free to leave me a comment in the comment section if I can answer any additional questions for you. Also, if you would like to purchase the 5 step skin care routine click here.
RECAP: About Saranghae:
Saranghae is an award-winning Korean 5 Step Anti-Aging skin care routine that heals, regenerates and protects your skin. Saranghae's focus on natural ingredients, highly effective products, and excellence in customer service has helped them become the fastest growing Korean skin care brand in the United States.
For more information please visit: www.lovesaranghae.com
Although this is a sponsored post, all opinions, thoughts, and photos are my own.